The New Normal: 200-400 Gbps DDoS Attacks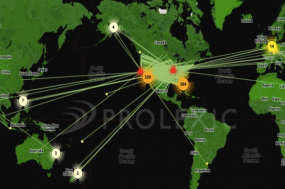 Over the past four years, KrebsOnSecurity has been targeted by countless denial-of-service attacks intended to knock it offline. Earlier this week, KrebsOnSecurity was hit by easily the most massive and intense such attack yet — a nearly 200 Gbps assault leveraging a simple attack method that industry experts say is becoming alarmingly common.
As the pace of Microsoft SharePoint ad option continues, most organizations are turning to third party add-ons demands for functionality. It's for these reasons that experts compare SharePoint without add-ons to an iPhone without apps.
Check out the latest events and promotions happening at Secure Source
Secure Source's partnership with our partners provides our clients access to the latest technologies, premier technical support, advanced training and product certification